News - July 2014
Lots of band stuff happening at the moment so please read on....
Live in Greece
In June the band went across to Rhodes performing both electric and acoustic shows as part of Lindos Music week - a week long music festival organised by Rockers Reunited. Whilst there, the band also performed with John Campbell - guitarist/singer with Europe's premier Hendrix tribute act 'Are You Experienced. A great time was had by all and the organisers are hoping to put together a dvd of the whole event. You can see lots of photos taken at this European music festival at http://www.facebook.com/coldflameuk
Acoustic gigs
With some members of the band taking a short summer break, guitarist Rob will be playing some acoustic gigs in late July/ early August - see gig guide. Rob will be singing and playing acoustic guitar accompanied by occasional band guest flautist Mark Parkinson as well as Flame keyboardist Joe Orban. Material will include both original and covers material.
Live in France
Pat is teaming up with several Parisian musicians including singer/ guitarist & keys player Eric Chautrand and guitarist Thierry Laroque in a full band line up to perform a number of electric shows in Normandy France in early August. Material will include both Cold Flame original and covers material. For more details see gig guide or contact info@cold-flame.co.uk
Jethro Tull Tribute Shows
Having performed several Tull shows over the last few months, Cold Flame are taking a break from Jethro Tull tribute show duties for the rest of 2014. In part, this is due to flautist Peter Cheetham's decision to take leave of absence to fully concentrate on recording an album of his original music with a number of alternative musicians from the north west music scene. Cold Flame will however continue to include Jethro Tull electric and acoustic material in their live shows for the rest of this year and in fact will be adding new Tull songs to the band's live repertoire.
August Festival dates
Cold Flame will be performing the following showcase Festival dates in England in late August..
COLNE INTERNATIONAL BLUES FESTIVAL LANCASHIRE [August] - http://www.bluesfestival.co.uk
The UK's top annual Blues Festival held in Colne, Lancashire celebrates it's 25th Anniversary in 2014. This year the event takes place over the August Bank Holiday weekend. Festival headliners include Jethro Tull's Martin Barre, The Yardbirds, Caravan and The Groundhogs. Cold Flame will be performing on the British Stage at Colne on Sunday August 24 at 4pm. Advance tickets are now available - see the official festival website for all details.
WEYFEST SURREY [August] - http://www.weyfest.co.uk
Voted one of the best annual music festivals in the UK and this year as in previous years, featuring some of the biggest names in rock, blues and progressive music incuding Jethro Tull's Ian Anderson, 10cc , Squeeze, Big Country and The Move. Cold Flame will be appearing on Sunday August 31 at 1.15pm prompt on the Village Green Stage.
Recordings
Having recently released the 'live in the studio' covers album Blue Shadows [ see the Albums section for details], the band are keen to register their 30th anniversary with further studio releases. Work ongoing at Shipwreck Studios in Glossop with regular sound engineer Paul Walster sees the band recording both brand new and revamped original music. The band are also working on new original music as well as some trad acoustic material at Starry Studios in Littleborough with sound engineer Neil Scales [Neil in situ at Starry Studios - see photo]. More details on these projects later in the year. Updates and photos to be posted on the band's Facebook site.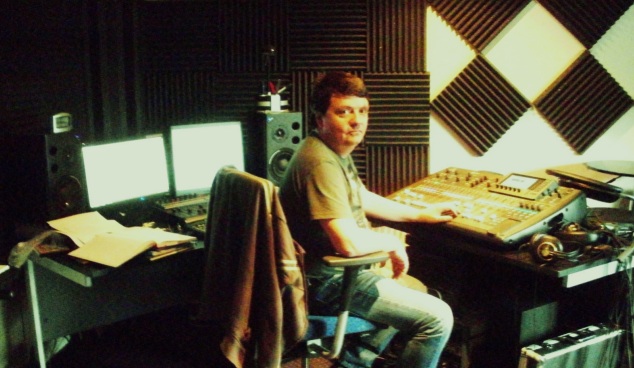 Be seeing you...Cold Flame July 2014
---
News - May 2014
Well here we are almost in mid summer and despite the promises of imminent heatwave, April showers seem to be extending well beyond their traditional time span. Never mind pack your favourite umbrella, your best cuddly toy, throw caution to the wind and read about all the latest news from Cold Flame HQ as it has been a busy few months and there is a lot of stuff going on presently that will keep band members and your good selves fully occupied over the next few months when not reading The Times, washing your hair, switching off the television or analysing the merits of Ian Anderson's new album Homo Erraticus. Parachutes not needed on this trip.
Cold Flame - 'BLUE SHADOWS'
To celebrate the band's thirtieth anniversary, Cold Flame will be releasing a brand new studio album entitled BLUE SHADOWS in June. Unlike previous band albums that have featured original music, this latest release focuses on blues/rock covers material that has been featured by Cold Flame in live shows over the last twelve months. As much as anything, an acknowledgement of the blues influences that have moulded Cold Flame music through the decades. Material includes music by Jethro Tull, Free, Cream, Fleetwood Mac, John Mayall and Robert Johnson. The album was initially recorded in 2013 on location in Rochdale by Stage Side Promotions with a three piece line up of Pat, Rob and Keith. In March this year, Pat met up with sound engineer Wal at Shipwreck Studios in Glossop to mix and master the material with a view to retaining a live in the studio feel. Apart from a couple of overdubs and resisting the temptation to involve other members of the band, the songs sound as they were on the day and achieve that overall very live in the studio up front affect. Canadian artist Shannon Lyons has been commissioned to do the album artwork and some of the tracks will be previewed on Soundcloud prior to the release of the album. More details can be found on the albums section as well as www.stage-side.co.uk and www.paulwalster.com
Cold Flame - Further Recordings
Not content to release one new album this year, the full band are currently working on separate projects at both Shipwreck Studios in Glossop, Derbyshire and Starry Studios in Rochdale, Lancashire. This is almost exclusively brand new original material most of which has been written by Pat though guitarist Rob has also contributed a couple of tunes. Whilst blues rock could describe some of this material there is also more than a hint of prog. Most of the music is electric material but there are also some acoustic tunes hinting at the possibility of a new acoustic album in the future.
Cold Flame Festivals 2014
The band will be performing a number of major music festivals over the summer and links for each one can be found see below. Check the band gig guide for all updates.
WINSTERFEST 3 DERBYSHIRE [May] - http://winsterfest.webs.com
Derbyshire's top annual music festival takes place this year on the Bank Holiday weekend with Cold Flame appearing on Saturday May 24 alongside some of the best rock and blues bands around. The festival takes place in the grounds of The Miners Standard in the village of Winster near Matlock, Derbyshire. Check the link for all details.
LINDOS MUSIC FESTIVAL, RHODES [June] - http://www.lindosmusicweek.webs.com
A week of top quality live music in the sun drenched town of Lindos in Rhodes, Greece featuring Cold Flame and a number of other rock acts from Thursday June 12 to Thursday June 19
COLNE INTERNATIONAL BLUES FESTIVAL LANCASHIRE [August] - http://www.bluesfestival.co.uk
With this brilliant festival now in its 25th year, Cold Flame are proud to announce that they will be performing on the British Stage at Colne this year on Sunday August 24.
WEYFEST SURREY [August] - http://www.weyfest.co.uk
Voted one of the best annual music festivals in the UK and this year featuring some of the biggest names in rock, blues and progressive music. Cold Flame will be appearing on Sunday August 31.
Jethro Tull Tribute Shows
The band have lined up two further Jethro Tull tribute shows which will take place in July. These two shows will take place in the north of England - details below - and will be the last Tull tributes scheduled for this year. Flautist/singer Peter is taking time out in the Autumn to concentrate on solo projects whilst the rest of the band concentrate on recording and performing new material for studio album release.
FRIDAY JULY 4 . DARLINGTON FORUM ARTS CENTRE COUNTY DURHAM
http://www.theforumonline.co.uk
FRIDAY JULY 11 . REAL MUSIC LIVE CHESTERFIELD DERBYSHIRE
http://www.realtimemusic.co.uk
And finally thank you everyone who has given Cold Flame their support and attention over the last few months. Without you all on board life would seem less interesting... Lots of other stuff going on behind the scenes at the moment. Do keep in tune with all the very latest news from the band on both their face book sites at www.facebook.com/coldflameuk and www.facebook.com/coldflameacoustic
Be seeing you...Cold Flame May 2014
---
News - January 2014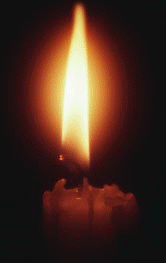 This year, Cold Flame celebrates their thirtieth anniversary as a live and recording band. Having enjoyed the occasional ups and coped with the downs within the UK 'rollercoaster' music business for the last twenty nine years from our safe Derbyshire hideout, needless to say, it remains business as usual this year as we find ourselves once more throwing caution to the wind both on tour and in the studio. I am pleased to say that our backroom staff of studio technician Wal, face book guru James P and webmaster Dave Forward all remain pledged to the cause as indeed do all the varied members of the band though flautist Pete will be taking a break this Autumn to pursue a musical project of his own. We also welcome photographers Heather Burns and Richard Jones who have been very supportive in recent times whilst Canadian artist Shannon Lyons will also be working with the band at some point this year. Should there be anyone out there who fancies connecting with the band in any way please contact the band via info@cold-flame.co.uk we look forward to hearing from you.
The Cold Flame official website has just had its annual Christmas revamp and a number of changes and alterations have been made to help update the look of several pages on the site. Do check out these changes as they help to keep you in touch with band developments. All necessary links to additional band information remains available from the website. Both Cold Flame face book sites have proved invaluable over the last few months and the band acknowledge the friendship and support that continues to echo through these forums on a daily basis. Acknowledgement is also due to those radio stations both local and regional who continue to play the band.s original music across the airwaves. Check out some links on our Contact page.
During 2014, Cold Flame will continue to present audiences with original blues and prog/folk rock music taken from the band's many studio albums which remain available from the band see the website Shop for details. This year will also the band premiering new original songs live, some of which will be recorded for studio album release later this year. There will be occasional acoustic concerts as well featuring some of the original material on the recent acoustic album 'The Acoustic Collection' as well as popular sing a long stuff and traditional folk rock jigs and reels. For those of you interested in the music of Jethro Tull, several Tull tribute shows have already been confirmed for the first half of 2014. There are several very exciting big shows in the pipeline so fingers crossed that these come off. As with all electric and acoustic Cold Flame live concerts, please refer to the Cold Flame gig guide. Additional information relating to all Cold Flame gigs can be found on the band's face book pages whilst information relating specifically to the band's links with Jethro Tull can also be found at www.jethrotull.proboards.com
It is a couple of years since Cold Flame last spent any time in the studio. Great news then that the band are currently rehearsing a number of new original tracks with a view to booking recording time very soon. Additional original and covers material recorded by Cold Flame during 2013 is currently being mixed for album release sometime this year as well. Fingers crossed as always.
Cold Flame have always been happy to support worthy local, regional and national charities and just before Christmas, we raised the brilliant sum of £736.86 for the Cancer Charity Mummy's Star based locally in Hadfield, Derbyshire. Please check out the Mummy's Star website and give this worthwhile charity your support www.mummysstar.org
And finally, if ever there was a time to bring out a new design for a Cold Flame t shirt, it has to be this year so watch this space and thank you for staying with us for the last thirty minutes/days/years.
Happy New Year one and all, PR and Cold Flame.
---
Features
Weyfest
The Tull Connection 2012
My Space (Alternative Website)
Rhythm & Greens
Punch & Judy
Diary Archives

Archived News
2013
2012
September 2011
September 2010
Spring 2010
Summer 2009
Autumn 2008
Summer 2008
Spring 2008
Winter 2007
June 2007
Dec 2006
Oct 2006
July 2006
April 2006
March 2006
February 2006
October 2005
May 2005
February 2005
September 2004
June 2004
March 2004
Jan 2004
November 2003
October 2003
July 2003
March 2003
January 2003
November 2002


---
This site is hosted by Vision Internet Ltd