---
COLD FLAME - musicians
Pat Rowbottom - vocals, electric and acoustic bass guitars, recorder.
Rob Barnes - vocals, lead and acoustic guitars.
Phil Marke - drums & percussion.
Joe Orban - keyboards.
Mark Parkinson - Flutes.
Vince Walton - drums & percussion.
Dave Conner - guitars.

| | | | | | | |
| --- | --- | --- | --- | --- | --- | --- |
| | | | | | | |
| Phil | Joe | Mark | Pat | Rob | David | Vince |
Formed in 1984 by bass guitarist Pat Rowbottom and based in Derbyshire, England, Cold Flame began as a four-piece band performing original blues rock music in and around the pubs and clubs of the north west particularly in Greater Manchester. The band also featured blues guitarist Dave Conner who remains to this day as an occasional band member. Over the next few years the band developed and expanded to a five piece featuring twin lead guitarists and they established themselves as an exciting live act performing original quality blues-based music whilst also presenting audiences with music that echoed the progressive rock genre. Cold Flame released their first studio album 'On Thin Ice' in 1991. A collection of original blues rock songs most of which were incorporated into their live shows. Following a significant line up change in the mid 1990s and now featuring both keyboards and woodwind in their sound, the band returned to the studio and recorded their second album 'Stormcloud' which was released in 1999 and received critical acclaim in the media and a short term signing to EMI. Cold Flame began touring more extensively around the country on an annual basis whilst also releasing a number of further studio and live albums featuring the band's original blues, blues rock and folk music. Coinciding with the recording of the band's second album in 1998, Cold Flame also began presenting audiences with a separate show performing the music of Jethro Tull in an expanded five-piece line up. The band have continued to perform these tribute shows both in the UK and occasionally in Europe on an annual basis earning the band the reputation of one of the leading Jethro Tull tributes in the UK.
Today, Cold Flame's original blend of electric and acoustic material continues to attract local, national and even some international radio airplay both in the UK, Europe, Australia, USA, Canada and South America helped by a succession of studio and album releases which remain available direct from the band. The last few years have been very active ones for the band consolidating their reputation with tours around the country as well as appearing at many music festivals and concert halls. They have also been equally at home in the more intimate atmosphere of the many regional blues clubs and smaller venues still promoting quality live music. Cold Flame have been featured on Sky and terrestrial T.V. music specials and performed with members of the famous River Dance troupe. Apart from headlining indoor and outdoor venues across the country and occasionally in Europe, Cold Flame have also supported numerous UK blues and rock music acts including The Hamsters, Curved Air, Mick Abrahams Band, Blodwyn Pig, Wild Turkey, Dr. Feelgood, Uriah Heep, Jon Amor Blues Band, Michael Katon, Solstice, Take Three [ Pentangle] and Hawkwind. They are a band who have also had some experience of television and continue to be involved in occasional radio interview and live session broadcasts.
Whilst performing mainly in the public sector, Cold Flame have also featured at major private functions throughout the Midlands and the North of England working alongside some of the top music promoters in the U.K. in both indoor and outdoor settings including major hotel chains, sports clubs, local authorities, regional health services, local & national charities and stately homes. Clients are numerous and these bookings have given the band the opportunity to actively organise events and perform in front of large audiences as well as actively support many fund-raising campaigns. Cold Flame are very proud of their support for worthwhile charities across the UK which has realized thousands of pounds for many areas of the local, regional and national community.
COLD FLAME PRESS RELEASE
Our latest press release can be found here
"Cold Flame are one of the more exciting dedicated original rocking blues bands performing live music today." [High Peak Radio]
"Rocking blues music of a consistently high calibre." [Derbyshire Times]
"Pat and Cold Flame have a professional approach in marketing band skills especially his skills as a performer, band leader and musician. This also the case with his onstage persona as he is able to connect with an audience and hold their attention. Looking forward to working with Pat and Cold Flame again in the future." [Lucas Campbell BJs Blues Club/Radio Presenter]
"Cold Flame have to be one of the best bands I have promoted in years and I put on over 150 bands a year. Absolutely mind blowing act. Real professionals and a great bunch of lads." [Neil Comber Yorkshire rock promoter] "Blues rock of a high calibre indeed. A good crowd was entertained with musical excellence and more feeling than you could shake a stick at. Brilliant night....." [Nick Whittaker 'Loud and Proud' Magazine]
"Please thank Cold Flame for their fantastic music and tell them they have gained a new fan. I have really enjoyed listening to the band's music" [Stan Graham BBC Radio York ]
"Powerful tunes, great vocals, one of the best unsigned blues bands around." [Radio Trent]

COLD FLAME - JETHRO TULL TRIBUTE BAND
Throughout the band's history, Cold Flame have performed music by British progressive rock giants Jethro Tull. In 1997 following promoter suggestions, Cold Flame embarked on a new project - a full scale Jethro Tull tribute show. Such was the success of the band's first few Tull shows that Cold Flame quickly gained the band the reputation for being one of the premier Tull tribute acts in the UK extending their experience into Europe over the next few years. The Jethro Tull tribute show as performed by Cold Flame over the last 20 years, has seen the band headline indoor and outdoor shows, rock festivals and blues clubs both across the UK as well as in mainland Europe and they have been featured on European radio stations as well as on UK radio channels. During this time, there has been a strong link with ex Jethro Tull band members. The band have performed alongside Clive Bunker, Mick Abrahams, Glenn Cornick, Paul Burgess, Gerry Conway and Martin Allcock as well as Tull guest musician and international violinist Anna Phoebe and Alan Thompson from the Martin Barre Band. Cold Flame have also supported two Tull off-shoot bands in Blodwyn Pig and Wild Turkey. The band has played several Jethro Tull European Fan Conventions most notably in Spain and in Italy. The current Cold Flame Jethro Tull tribute show features the five piece band performing a two hour plus set list that covers many of the classic Tull songs as well as some rarely performed Tull material from albums such as Aqualung, Thick as a Brick, Stand Up, Benefit, Songs from the Wood and Rock Island. Cold Flame continue to perform Jethro Tull tribute shows in the UK as and when opportunities arise and will always consider opportunities to perform in mainland Europe and beyond. As with Cold Flame's original music sets, all enquiries regarding booking the Jethro Tull Tribute Show can be made via the official band email address at info@cold-flame.co.uk. For more information check out the new tribute press release on the band.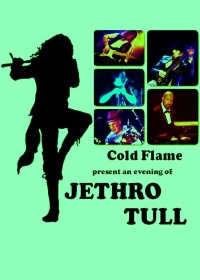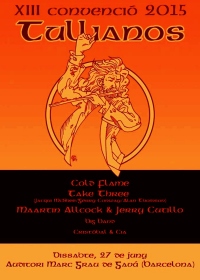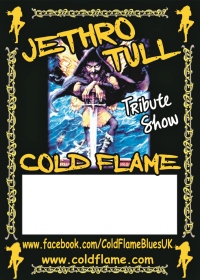 "When they played for me a couple of years ago they put on a really excellent show, and in my opinion must be regarded as one of the UK's top tribute acts. They entertained a near full house and gave them all a most enjoyable evening. I can certainly recommend Cold Flame to any promoter if they are looking for a tribute band to appease Jethro Tull die-hard fans. You, and they, will not be disappointed in their performance - you can be certain!" [Mike Prendergast UK Tribute Band Promoter @Gasto Promotions]
"We were all hoping for an enjoyable show at The Limelight Club in Crewe but we got a lot more than that. The standard of musician ship from all corners was very high indeed." [Dave Shepherd,BCB Radio Bradford]
"Love that Jethro Tull sound that Cold Flame capture ever so well" [Dan James Radio Wales]
"The five piece Cold Flame are recognized as one of the premier Jethro Tull tribute acts in the UK blending quality musicianship and songs with Pythonesque sketches of anarchic humour and larger than life personas and costumes.These are qualities you would expect to see from a Tull tribute and get them you do. Well worth seeing if you get the chance." [ Dave Rees/A New Day Magazine]

Click here for a recommendation written by a respected and experienced north of England music promoter writing about Cold Flame's Jethro Tull tribute show.
COLD FLAME JETHRO TULL TRIBUTE PRESS RELEASE
Our latest press release can be found here

COLD FLAME ACOUSTIC - Whilst mostly known for performing blues rock music , when not performing electric shows, Cold Flame display their all round musicality in an acoustic line up that includes guitarists Pat and Rob joined by Paul Newland on violin and mandolin, percussionist Vince Walton, as well as occasional appearances from piano accordionist Adam Hutchins and Mark Parkinson on flute and whistles. The acoustic line up specialises in a lively mixture of English and celtic acoustic and electric folk rock music and acoustic blues. A varied collection of string and woodwind instruments merge together in a heady cocktail that ranges from gentle ballads to rowdy foot stomping jigs and reels. Whilst original music is to the fore, the acoustic line up are also likely to play a range of popular covers including songs from Bob Dylan, John Martyn, Jethro Tull, Fairport Convention, The Beatles, Del Amitri, The Stereophonics, U2, Cat Stephens, The Levellers and many more also feature in the set. Over the years the acoustic line up has supported many major music acts in England and in Europe where they have performed at both indoor and outdoor folk festivals including Middlewich Folk & Boat, Nantwich Folk Festival, Derby Real Ale Fest, Chesterfield Camra Festival, Derby University, Derbyshire/ Staffordshire Air Ambulance Festival, Glossop Beer Festival and many more. Today, the acoustic line up perform mainly in the High Peak and North west of England region appearing on local radio stations and playing at regional beer and folk festivals as well as various private functions including weddings and anniversaries. All enquiries for the acoustic line up please email the band at info@cold-flame.co.uk.
COLD FLAME IN FRANCE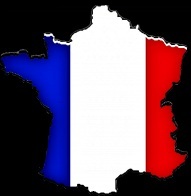 For many years, Cold Flame have performed small tours, showcase festival events and Jethro Tull Fan Conventions in various locations in Europe. Recently the focus has been particularly on the French music scene. Within the last two years, Pat has teamed up with Cheltenham based blues musician Ged Wilson undertaking two successful acoustic blues tours in northern France whilst also performing in Poland, Italy and Spain. With major changes occurring in the relationship between the UK and the rest of Europe from January 2021, organising music tours outside of the UK, though not impossible, will inevitably become more difficult both financially and logistically. Recently however, Pat has come up with an unusual compromise recruiting French musicians instead with the intention of recreating the music of Cold Flame on a more regular basis in France. The first of these new alternative band line ups covering the French music scene took place in Autumn 2019 and this was followed up in 2020 by a number of further concerts. Following the easing of restrictions in June 2021, it is envisaged that this alternative line up will continue to perform when time permits for the foreseeable future.
Please CLICK HERE to see our 'press release' which is presented in the French language.

Booking COLD FLAME for either public or private performances could not be simpler.
We can be contacted by email.

COLD FLAME RECORDED MUSIC.
Individually and collectively, Cold Flame have worked in several independent recording studios in the north west of England and also in the Midlands since 1989. This has resulted in a number of studio albums featuring the band's original blues, rock and progressive folk rock music as well as four live albums , two of which are double albums. These live albums comprise a mix of both original tunes and some covers material. Although the band were briefly signed up to the EMI Records in 1999, as with many acts in the music business today, record distribution worldwide over the years has been mainly handled directly by the band themselves. In February 2021 , having been linked to Starring Records for the last three years, Cold Flame signed a new record deal with the independent record company based in West Yorkshire. Learn more about this new deal by following this link... https://starringrecords.co.uk/ This deal will not only cover future album releases but also the release of several remastered past albums made available as downloads. These new editions will add to the band's existing studio albums currently available worldwide as downloads via Apple Music, Amazon and other outlets. It is also possible to download some Cold Flame songs via the band's Myspace and Soundcloud links which you can access elsewhere on the Cold Flame website. All Cold Flame studio and live albums are now available via the official website Shop see elsewhere on this website. Here you will also find brand new descriptions on each official album release. From time to time, Cold Flame have featured on compilation albums usually put together to raise money for deserving causes. One such example is the four cd studio package 'It came from the Pond' released in 2000.

Contacts - see also contact page
Cold Flame can be contacted via email at info@cold-flame.co.uk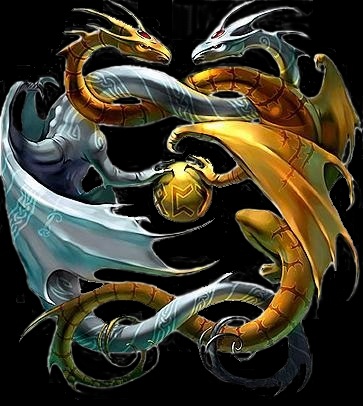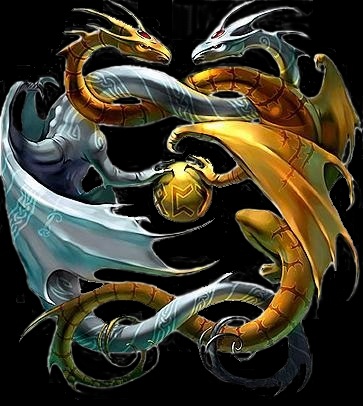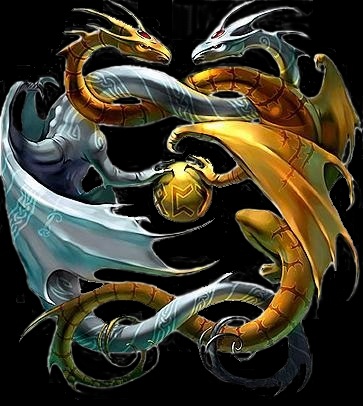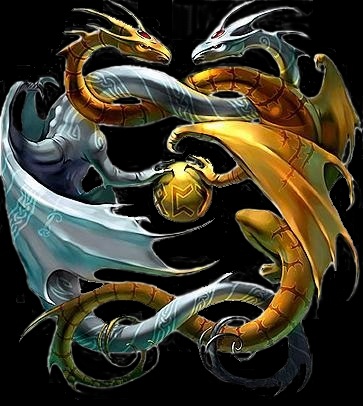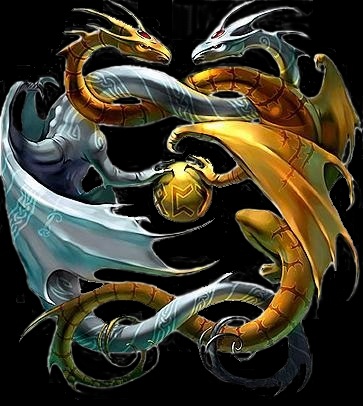 ---